Welcome to Cobblestone Animal Hospital!
Cobblestone Animal Hospital provides quality veterinary care for dogs and cats in Issaquah, WA and the surrounding communities. We are a modern and inviting hospital boasting superb veterinarians, and numerous caring support staff dedicated to our patients, clients, and community.
As a full-service animal hospital, we offer the following:
Please call (425) 295-7471 to schedule an appointment.
Our Clients Love Us

Sprocket was very nervous at her previous vet. Cobblestone made sure to make her experience as enjoyable as possible. I'm grateful for the patience, empathy, and skills they exhibit.
Brittany Longe

I love the staff at Cobblestone. I take my 3 cats to the Dr's here and no matter who we see my concerns feel heard and my cats health is attended to with love and knowledge. I refer my frien...
Amanda Poitras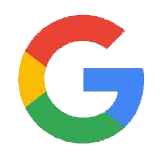 4.9
Rating on
Google Reviews!